Official Technical Service and Pump Overhaul
BLAUNAVAL PRO OFFICIAL TECHNICAL SERVICE provides a variety of specialized services for superyacht pump systems, covering the study, sales, service, repairs and additional installations if needed.
PUMP SERVICES + REPAIR
Bring your pump!
Our service team understands marine pump equipment from inside out.
An exceptional level of repair & overhaul services for superyacht pump systems. Whether you need a seal replacement or a complete overhaul, BLAUNAVAL PRO OTS is the right choice!
Our state-of-the-art repair center and performance test rig coupled with our highly qualified staff will ensure a quick and reliable service.
Once the evaluation of pump is completed, our technicians will establish a course of action and make the adequate recommendations (including pump condition reports).
We are able to service all brands of marine heavy duty pumps like Gianneschi Pumps, Calpeda, Johnson-SPX, Bba, Rheinstrom, USA models, etc… All pumps are tested and delivered with a report.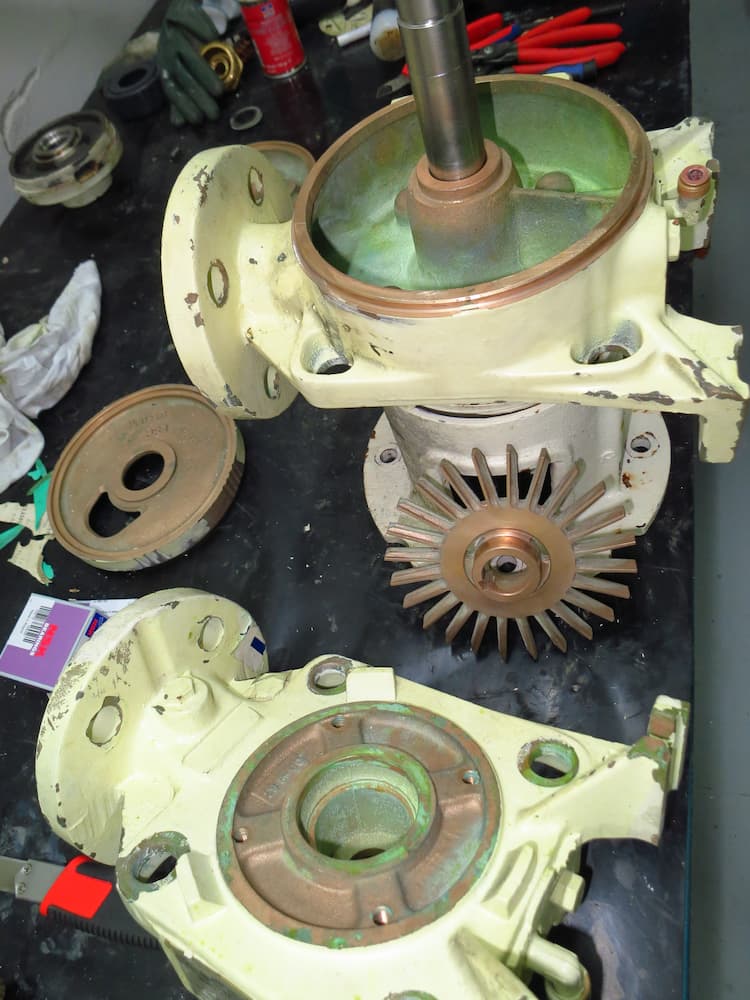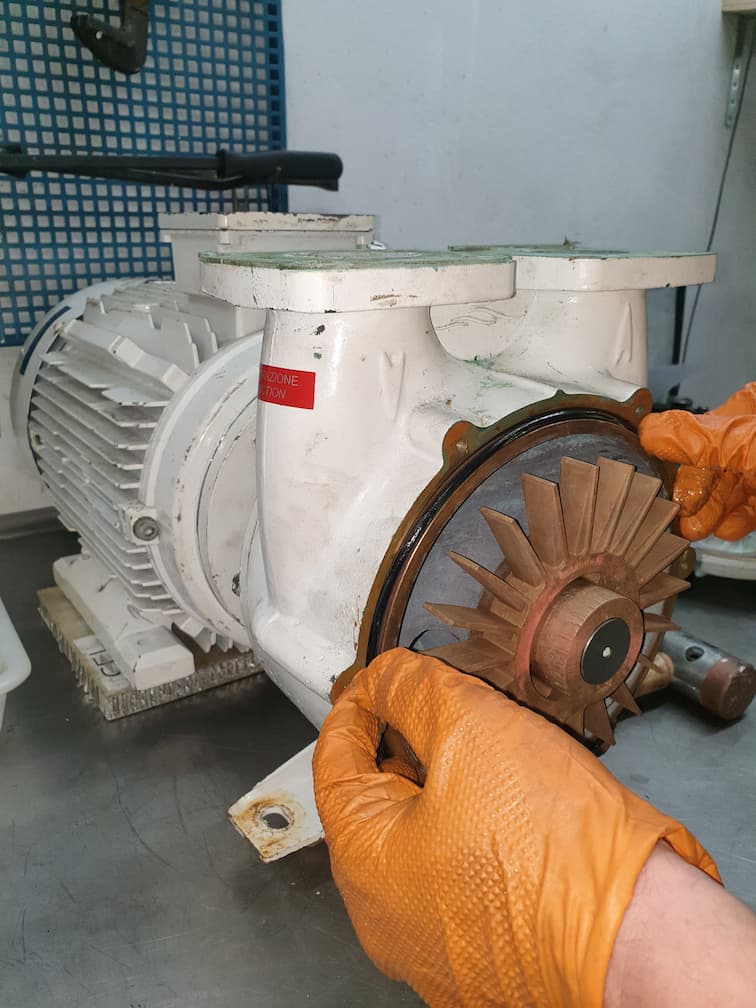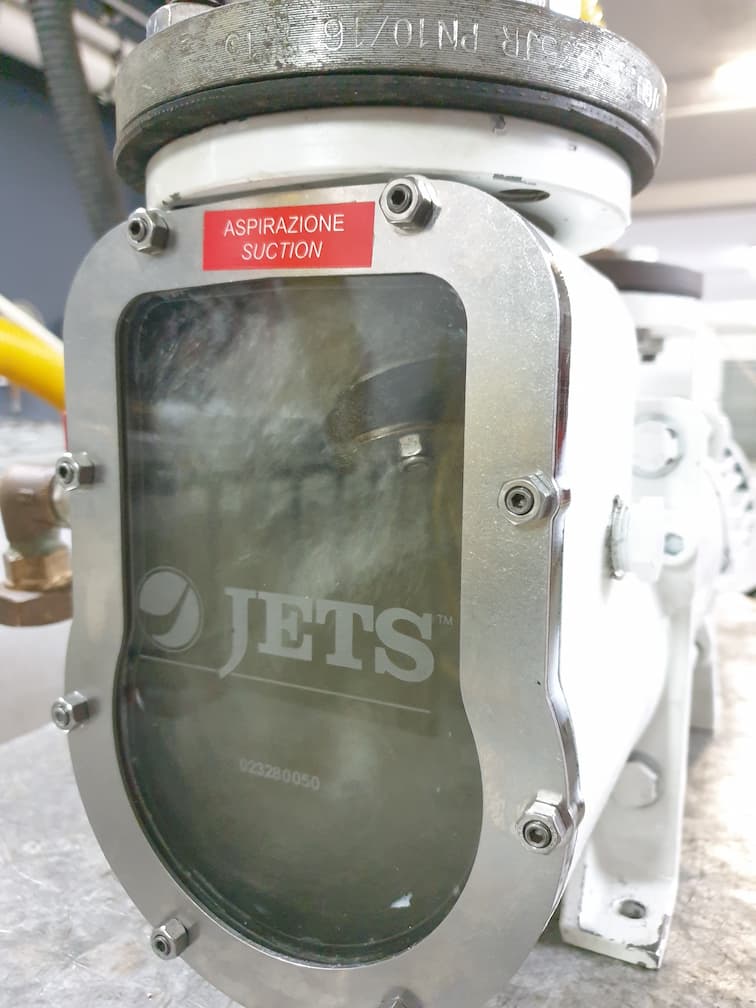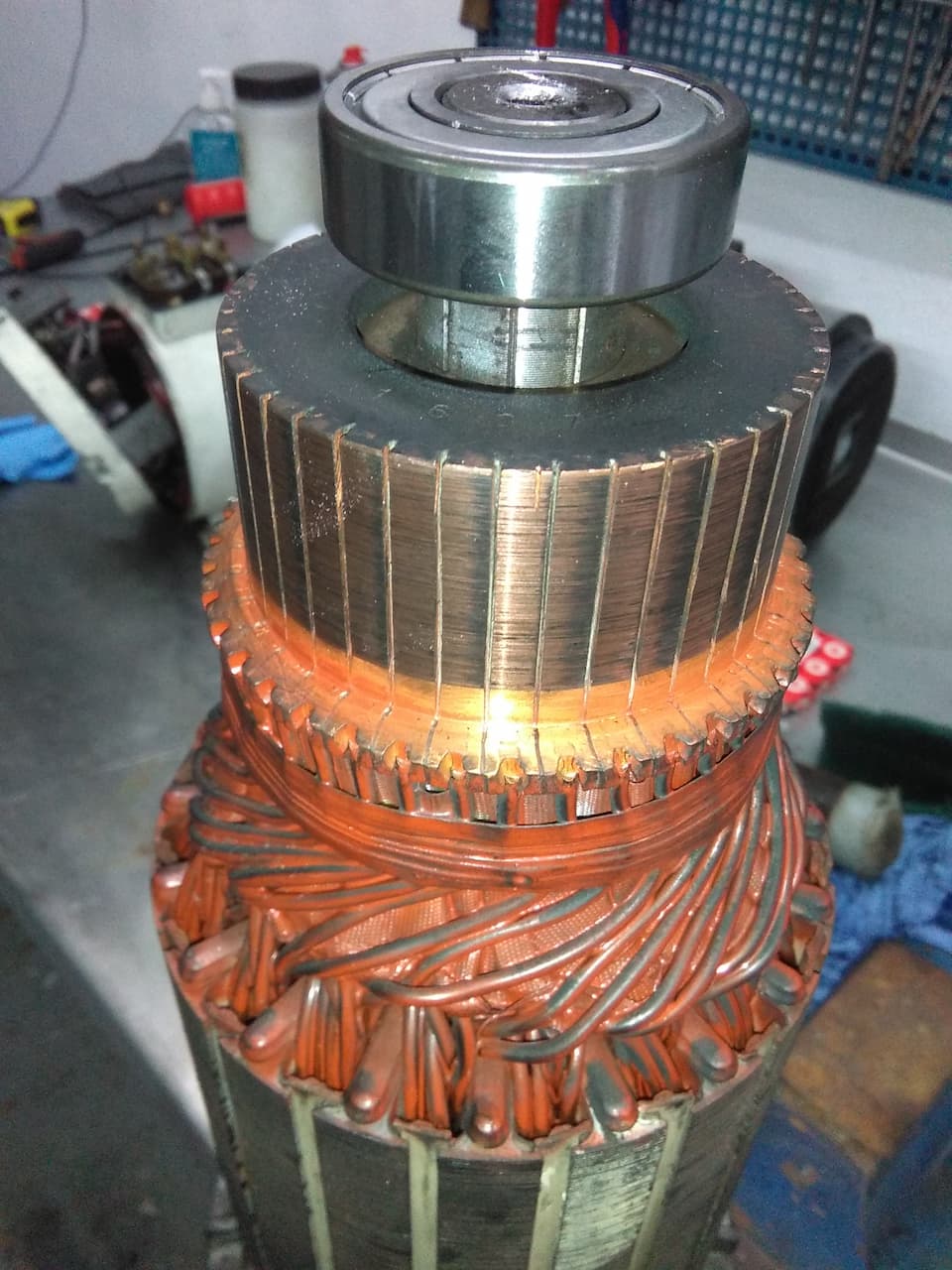 Certified Service for
A/C and refrigeration seawater cooling - Fire and Bilge - Deck wash–Std.Water Pressure systems - Variable Speed pressure systems -Black/ Grey sewage - Fuel transfer - lube oils - engine cooling- high pressure -hand pumps-
PUMP PERFORMANCE TESTING
By carrying out the complete pump repair in-house, pumps are tested for the flow performace (QH curve) ensuring their factory operation condition design (Proven performance before dispatch).
Test Report: We make a hydraulic performance test report complete with data points and Qh curve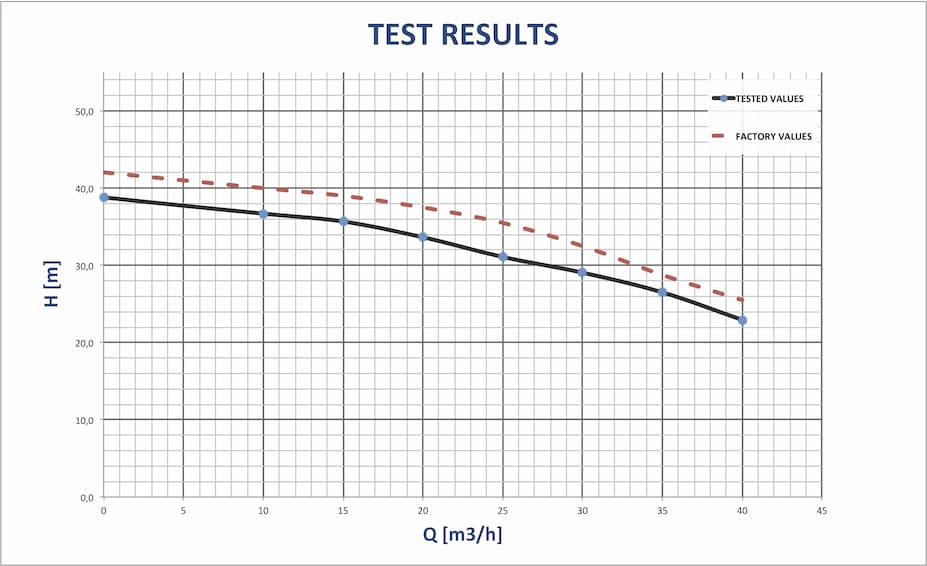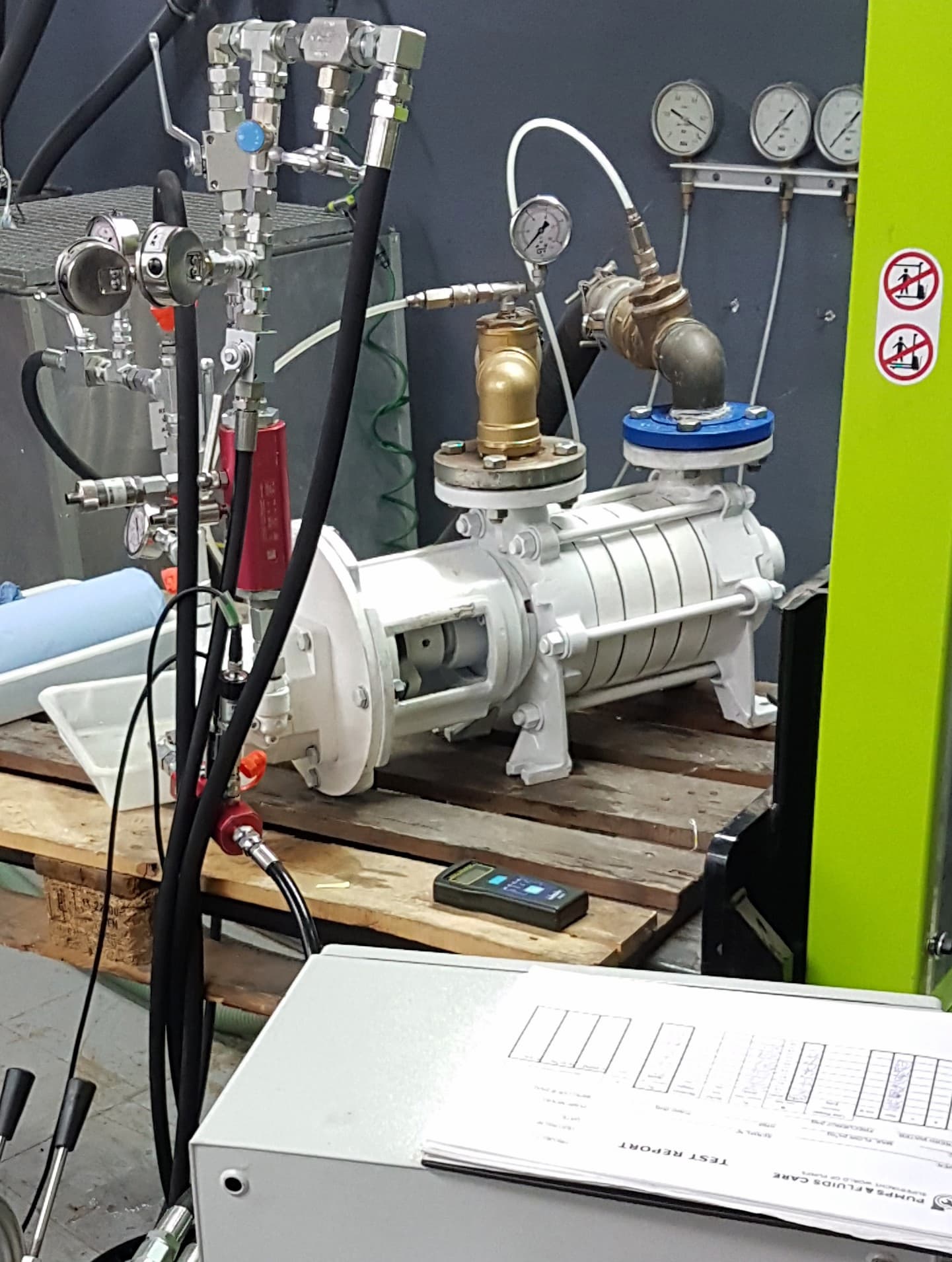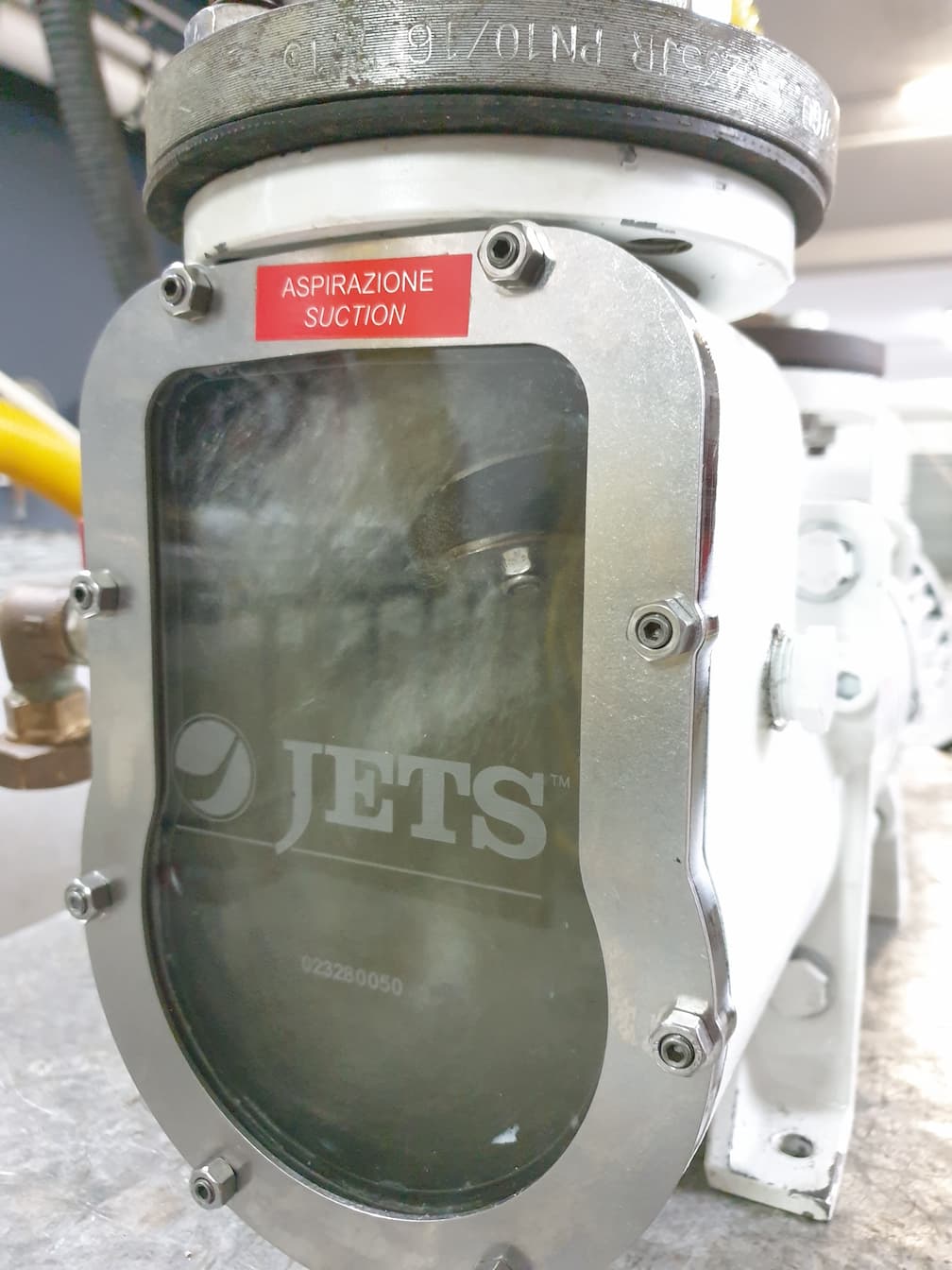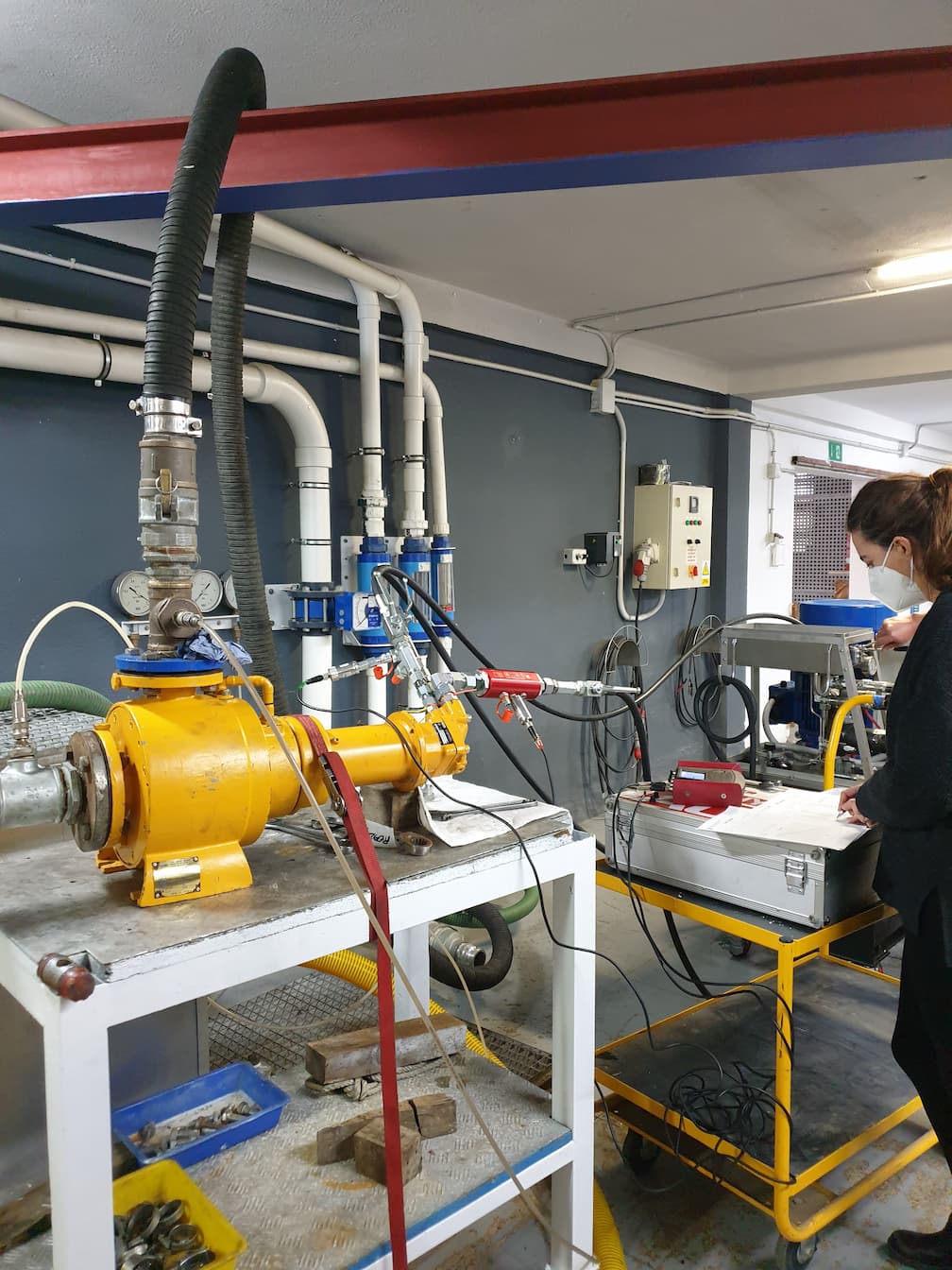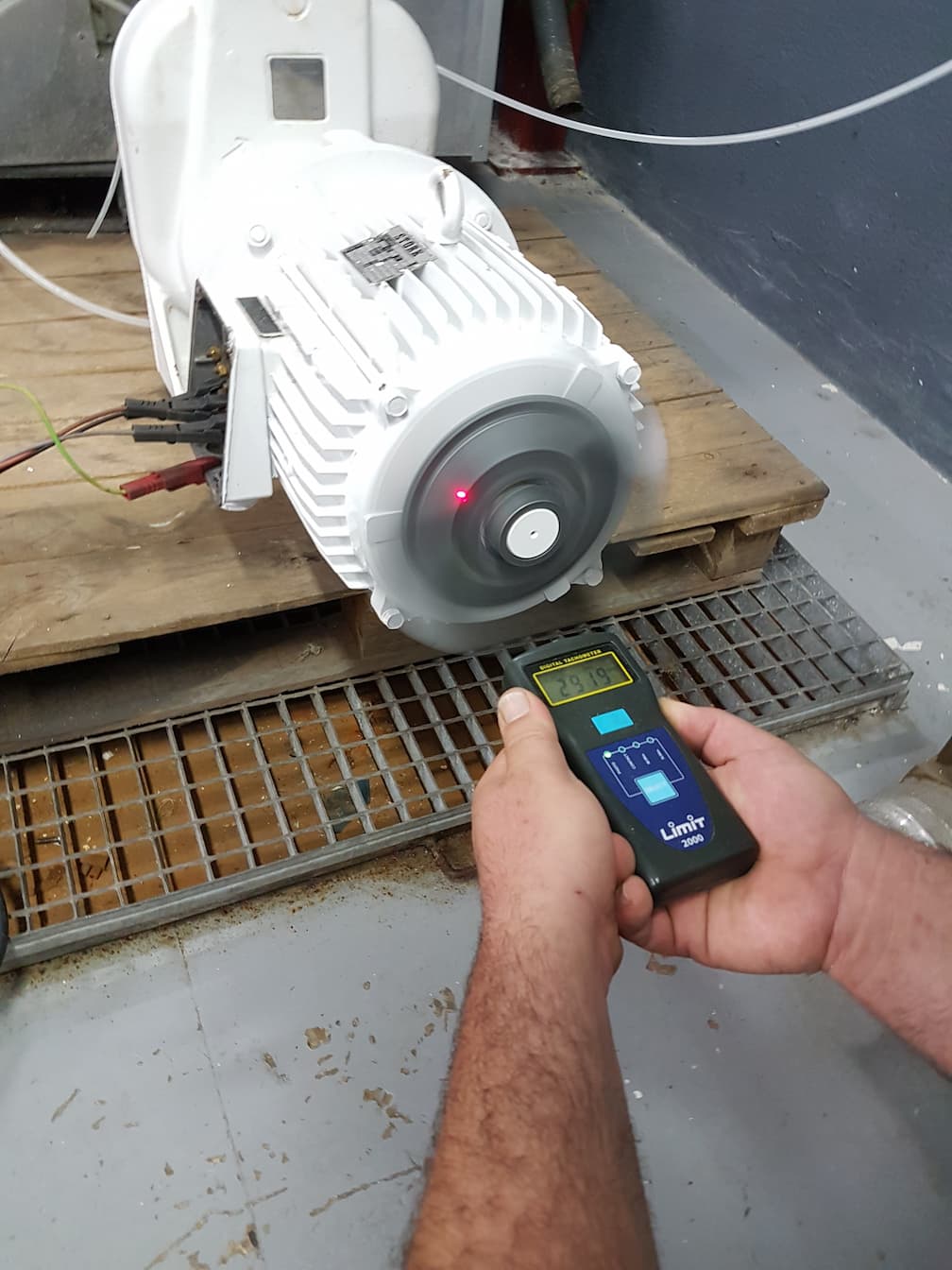 Why should you test your PUMP?
Regular pump testing can identify problems before a breakdown occurs (or KW-energy consumption climbs) or can give an easy warning of internal pump erosion/wear. This allows you to perform a predictive maintenance analysis to identify when it can be profitable to invest in a retrofit or repair. When a pump no longer delivers the required flow and pressure, that indicates the pump may require rebuilding to restore the original performance. However, there may be other conditions that affect the pump's performance that should be reviewed before assuming the pump is the problem!
Main pumps like FIRE, BILGE , A/C Cooling, Hydrophores, Waste etc should be tested every 1 to 2 years depending on the annual usage and severity of operating conditions.
ANNUAL PUMP TESTING
Bring your pump, have it Tested!
Our pump testing service is available for customers who wants to test their pumps for performance loss verification .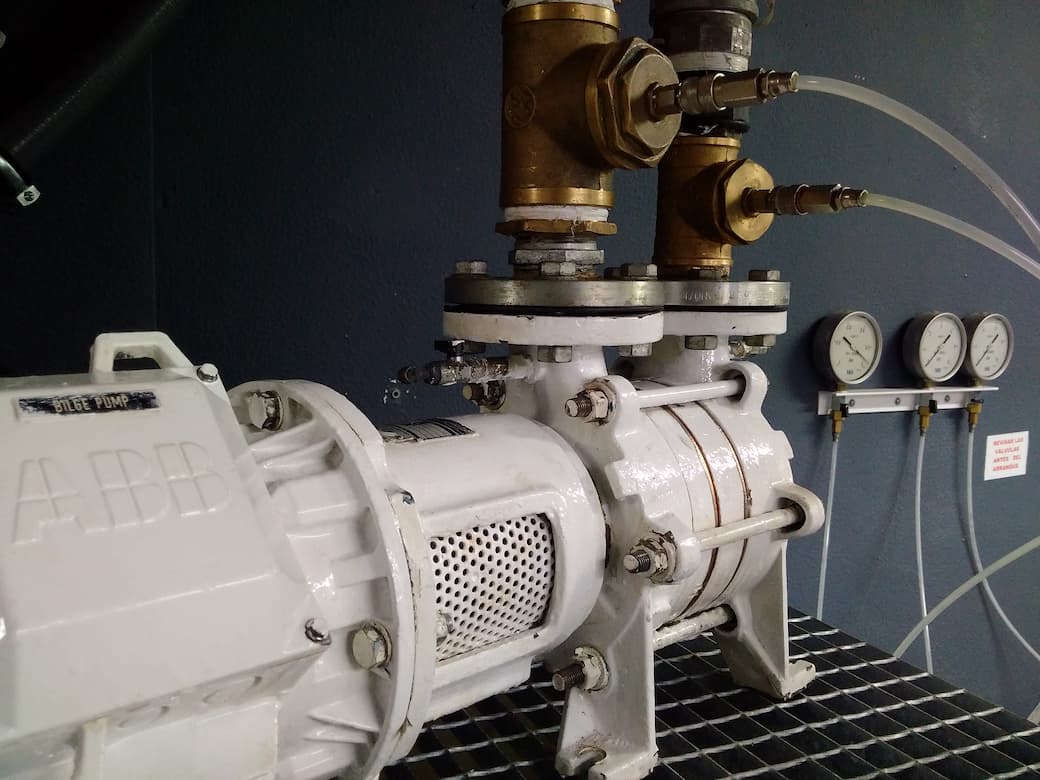 Fire/Bilge Pumps
There is a responsibility to maintain your pump system and keep it in proper performance working condition.  In the disastrous and unfortunate event of a fire, your pump need to be offering the factory designed curve, of course, if that it is in working order! Many problems are invisible when pumps are not running for long periods.
Think of an annual pump test as mirroring what could happen if the pump is required for moving water and pressure in maximum volumes in a fire and for more than an hour. An alarm-fire is not a place to test a pump. An emergency situation is not a place to test self-priming capacity of the bilge pump...
However, our in-house test rig is.
Pump calculation & installation advice
We will source and support you to select the right pump to meet your requirements and /or to improve your actual pump system.
By making the right choice of pump the first time, at the right price, with the correct application, will save you money upfront and reduce any ongoing maintenance and servicing costs.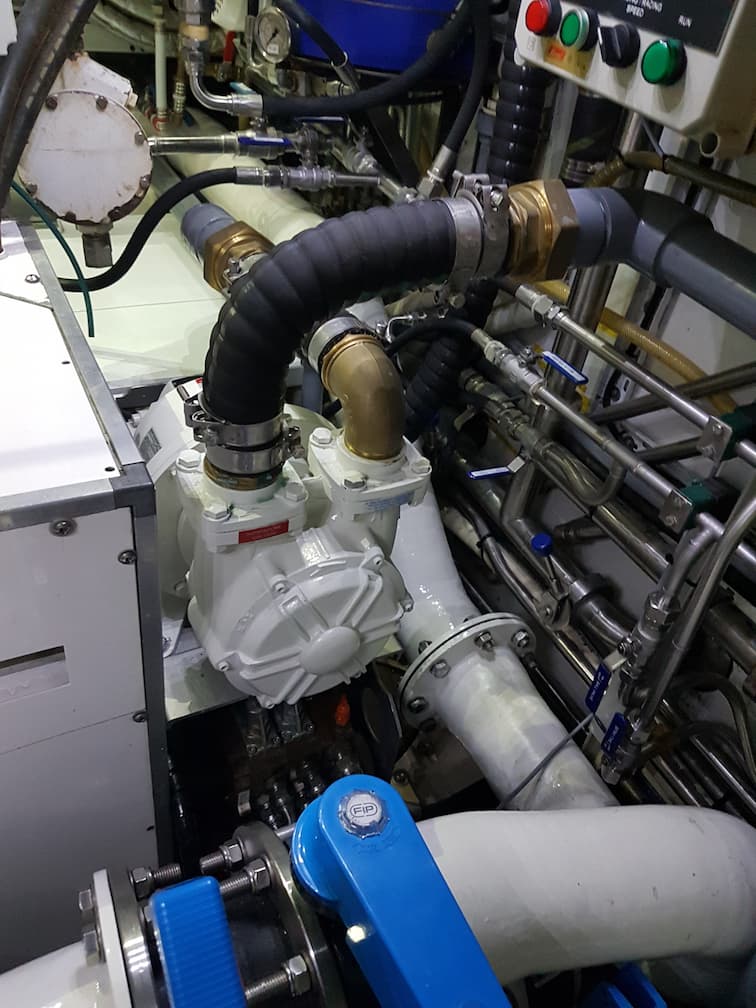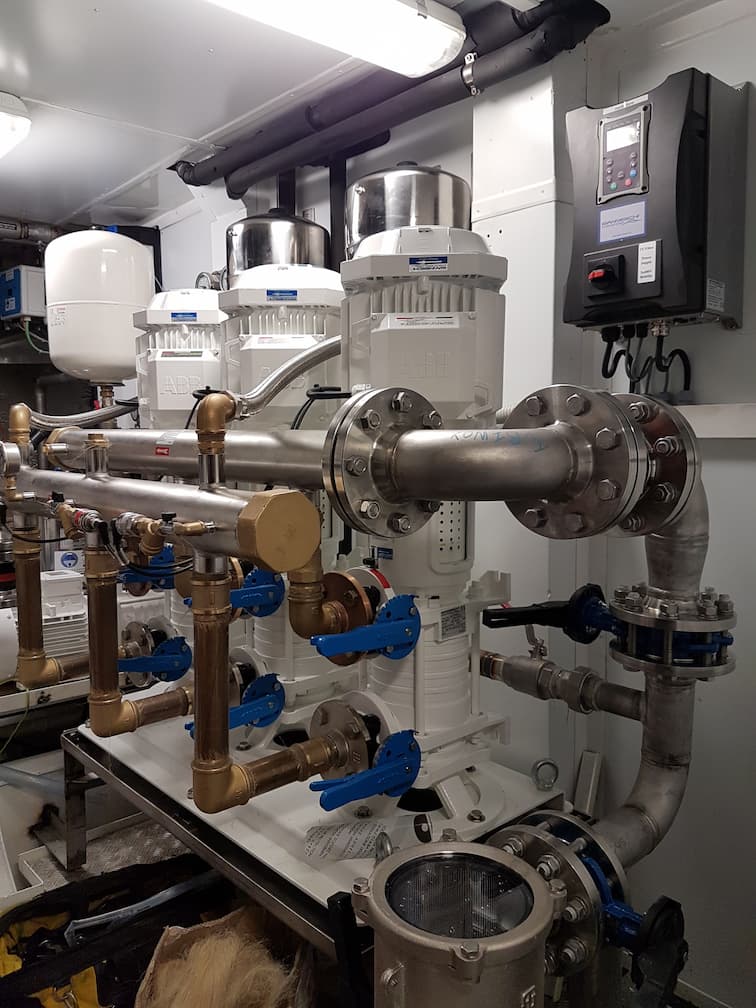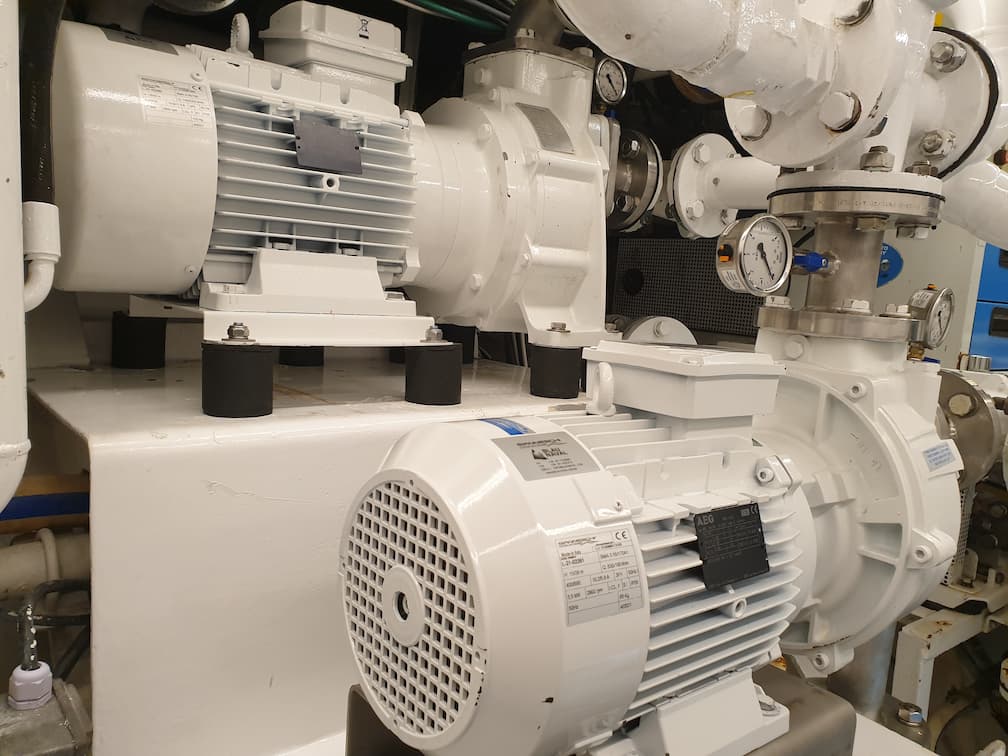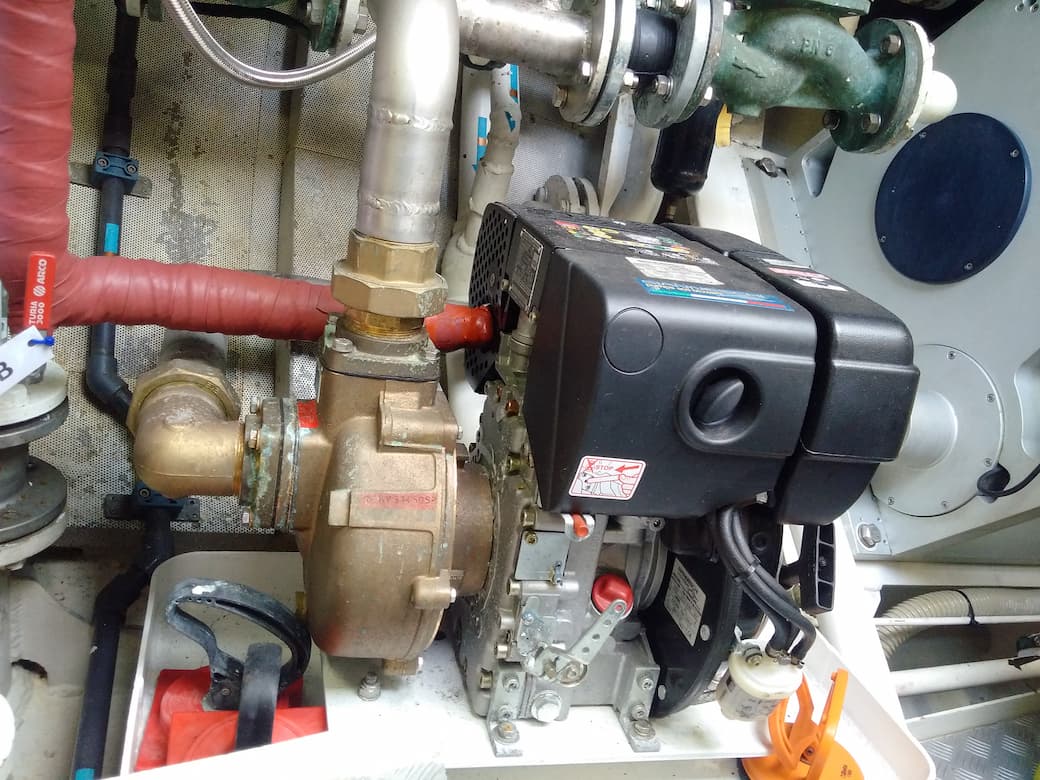 Maintenance contracts
Annual inspection is very important to ensure your pumps are running OK before the season starts. We check & service the integrity of the pumps to ensure they are ready for the season, supported by keeping historical reports of the maintenance services.
Do not wait to test your pump for the 1st time once the owner is onboard!
Do predictive maintenance and identify problems before they arise to minimize risks!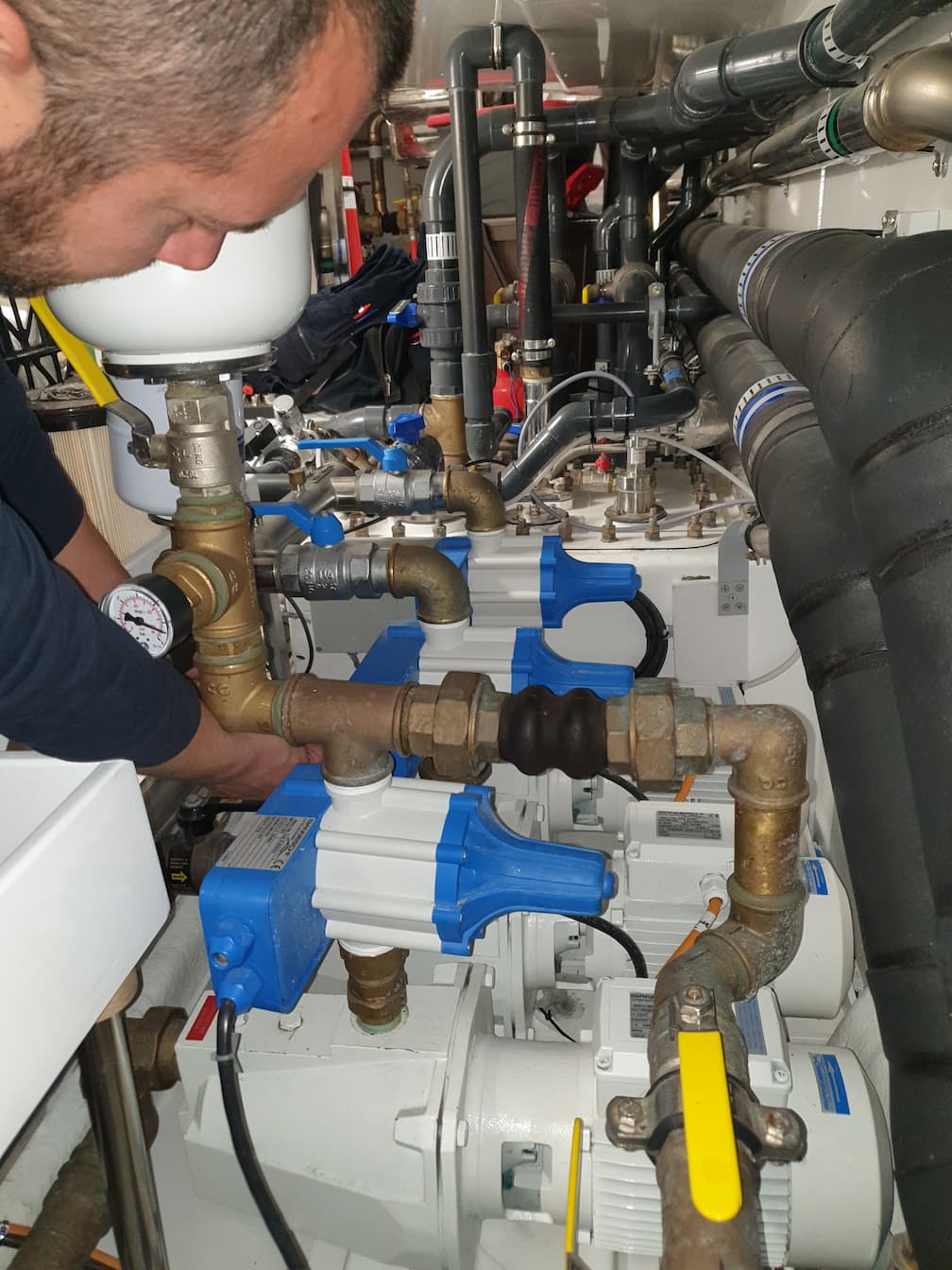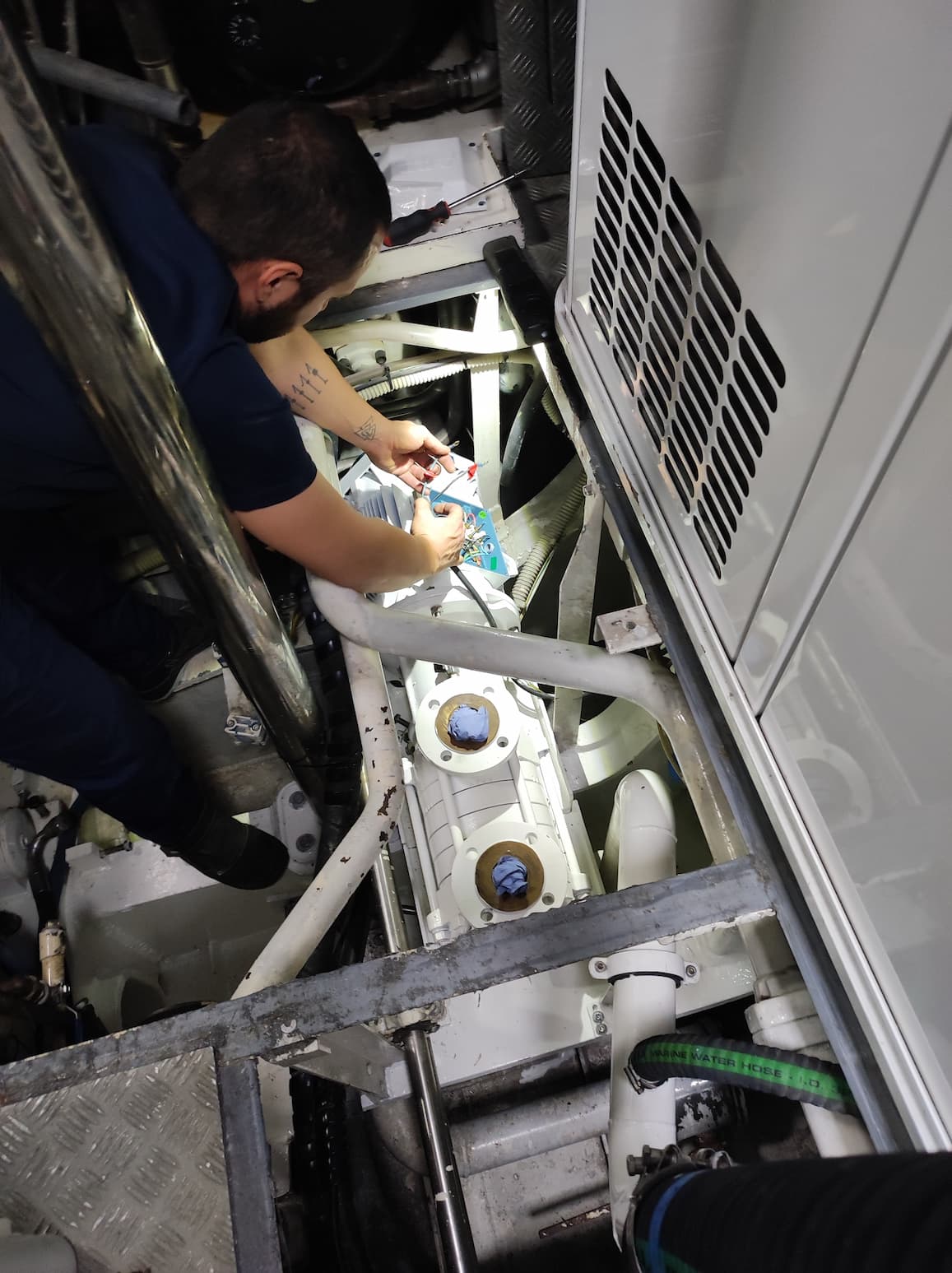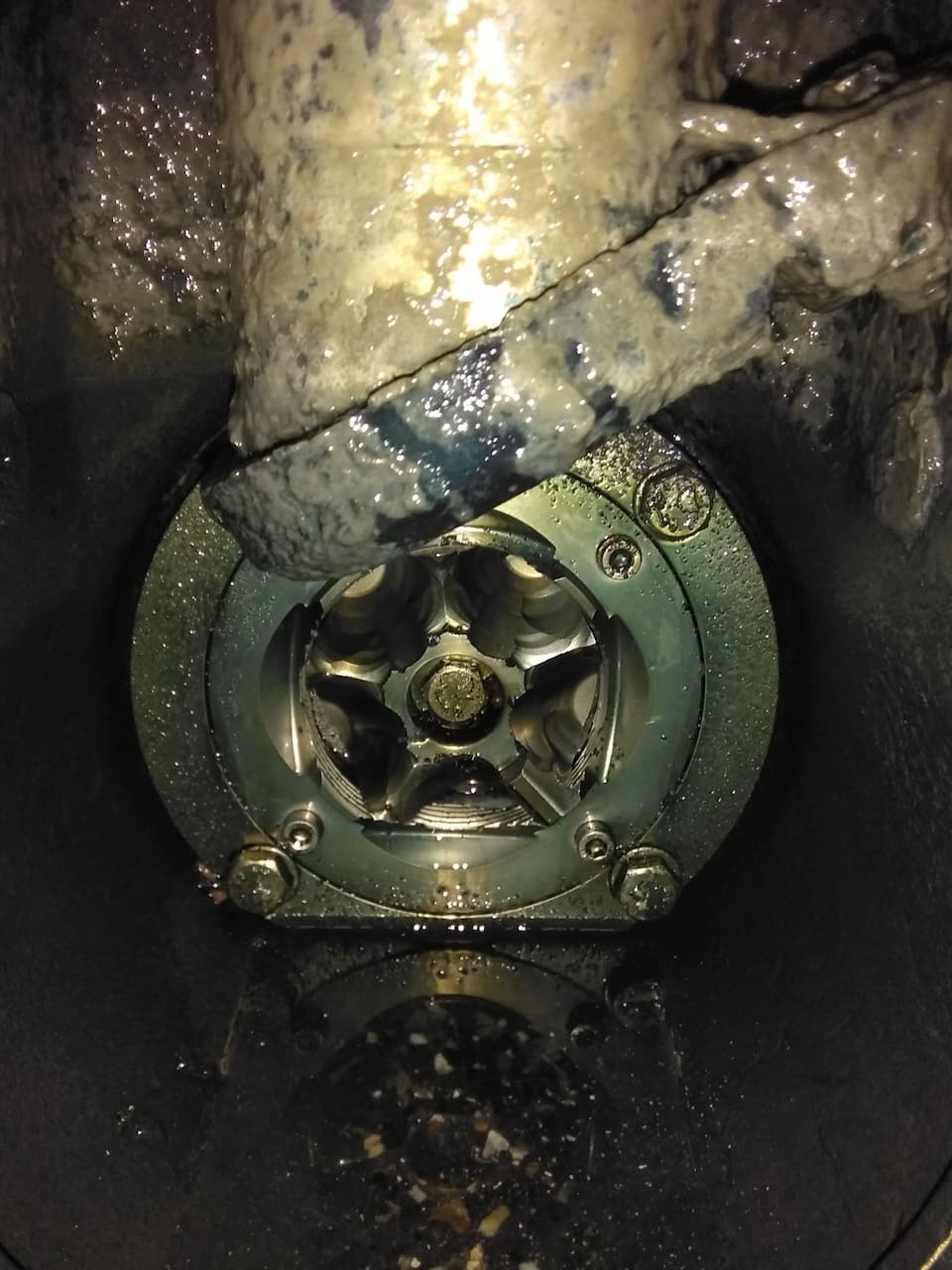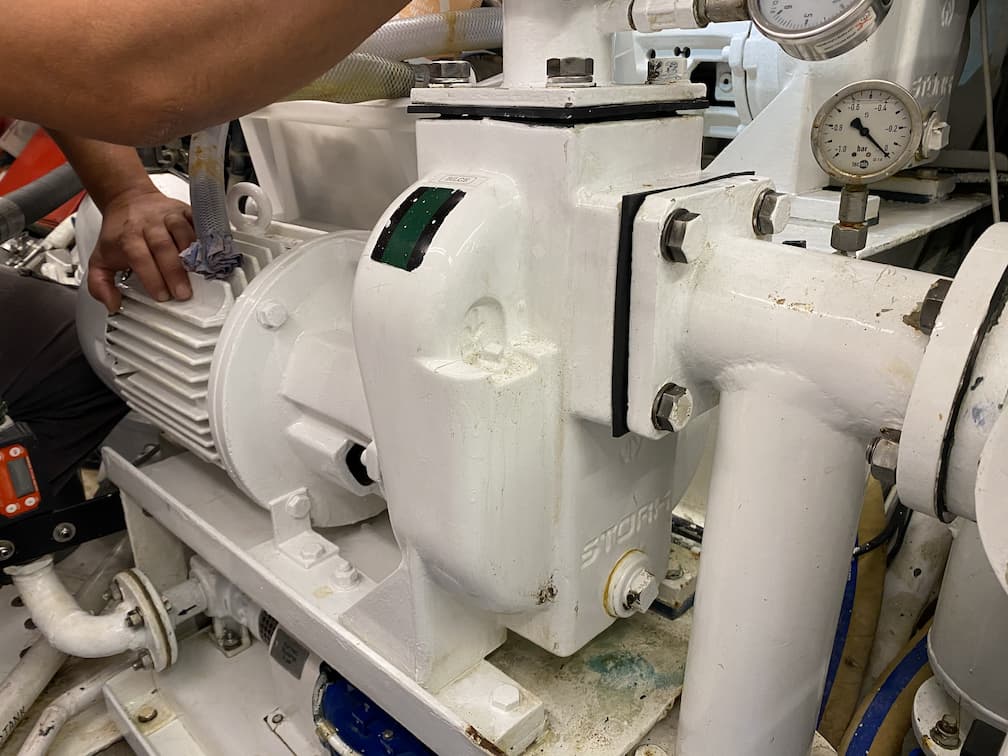 FANS & FIRE DAMPERS
We support you to select the right fan to meet your requirements and /or to improve your actual fan system.
Calculation of fans based on old-existing models, system upgrade with variable speed controllers (AC % DC), Axial or centrifugal, high performance models, etc.