Blaunaval Insulation specializes in the consultancy and design of thermal jackets for exhausts in commercial and recreational vessels.
Super yachts and larger marine vessels irradiate big quantities of heat through their exhaust pipes, hence the critical necessity to protect your equipment and those onboard with high quality and durable thermal jackets, no matter the size of the project, Blaunaval Insulation will ensure that you have the best and the most environmentally friendly solution to control the heat emanating form your exhausts.
EXHAUST REMOVABLE INSULATION BLANKETS
Special designed SEMI-MOULDED removable High temperature Insulation
High quality insulation finish fabrication compared to standard jackets
Oil/water outer coating resistance
Custom internal sandwich insulation design according temperature reduction needs
High quality st/steel lacing springs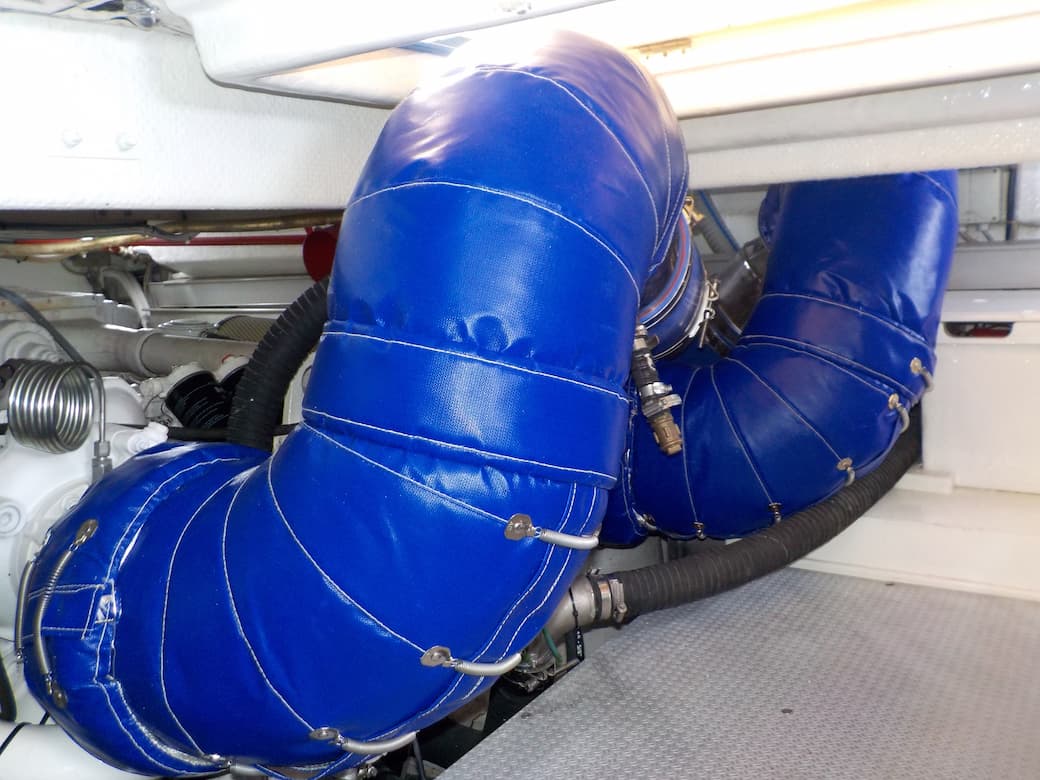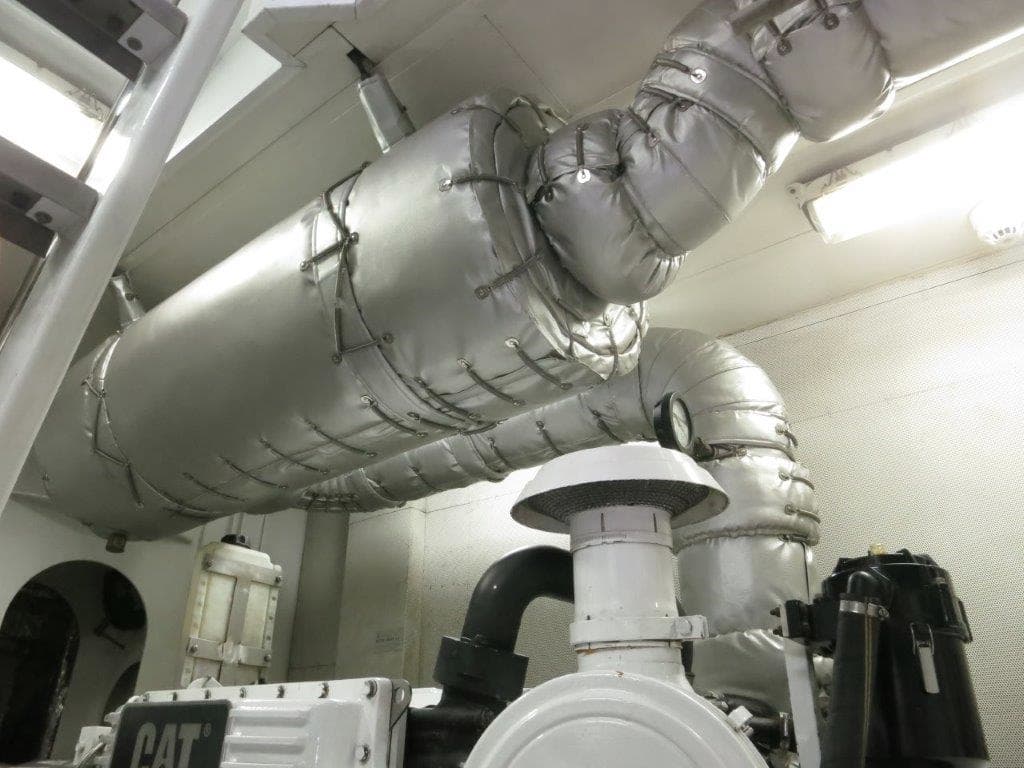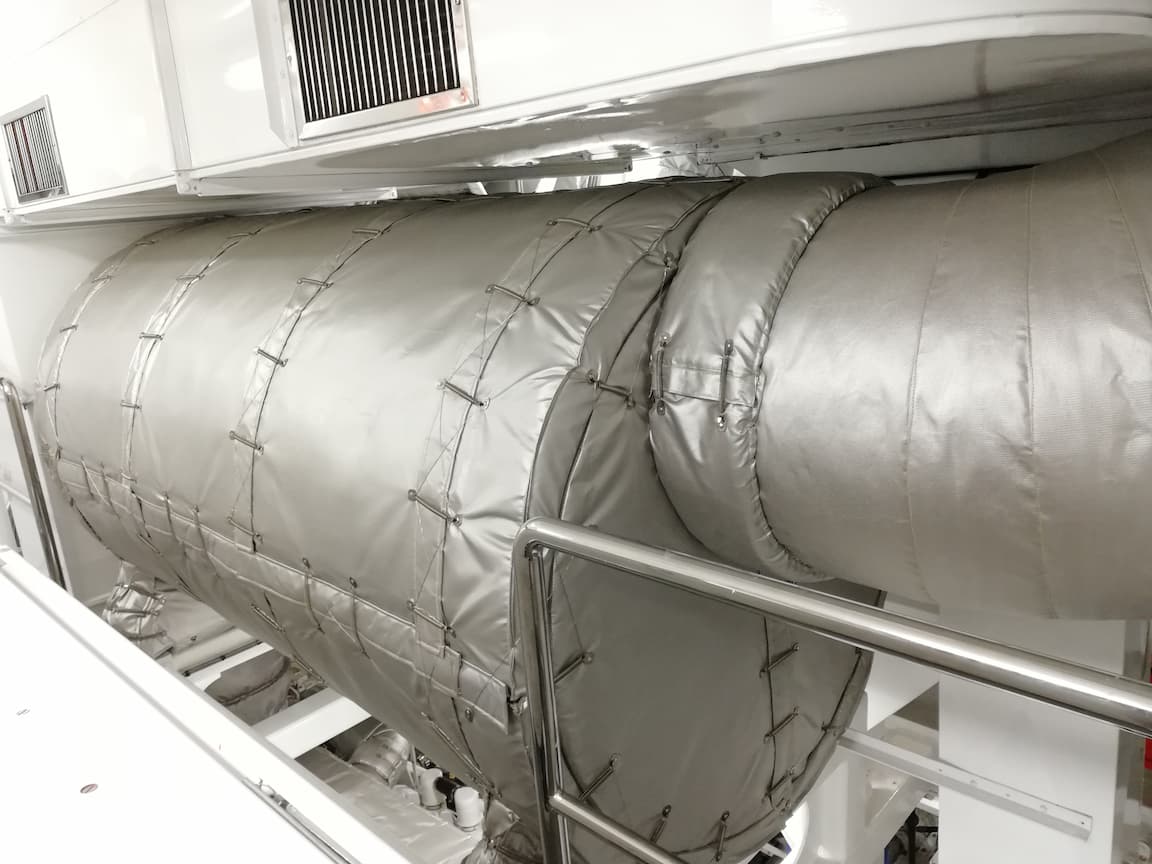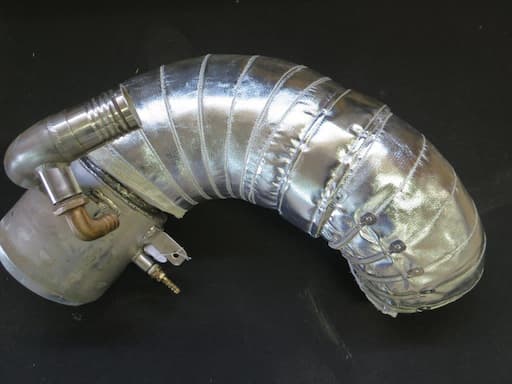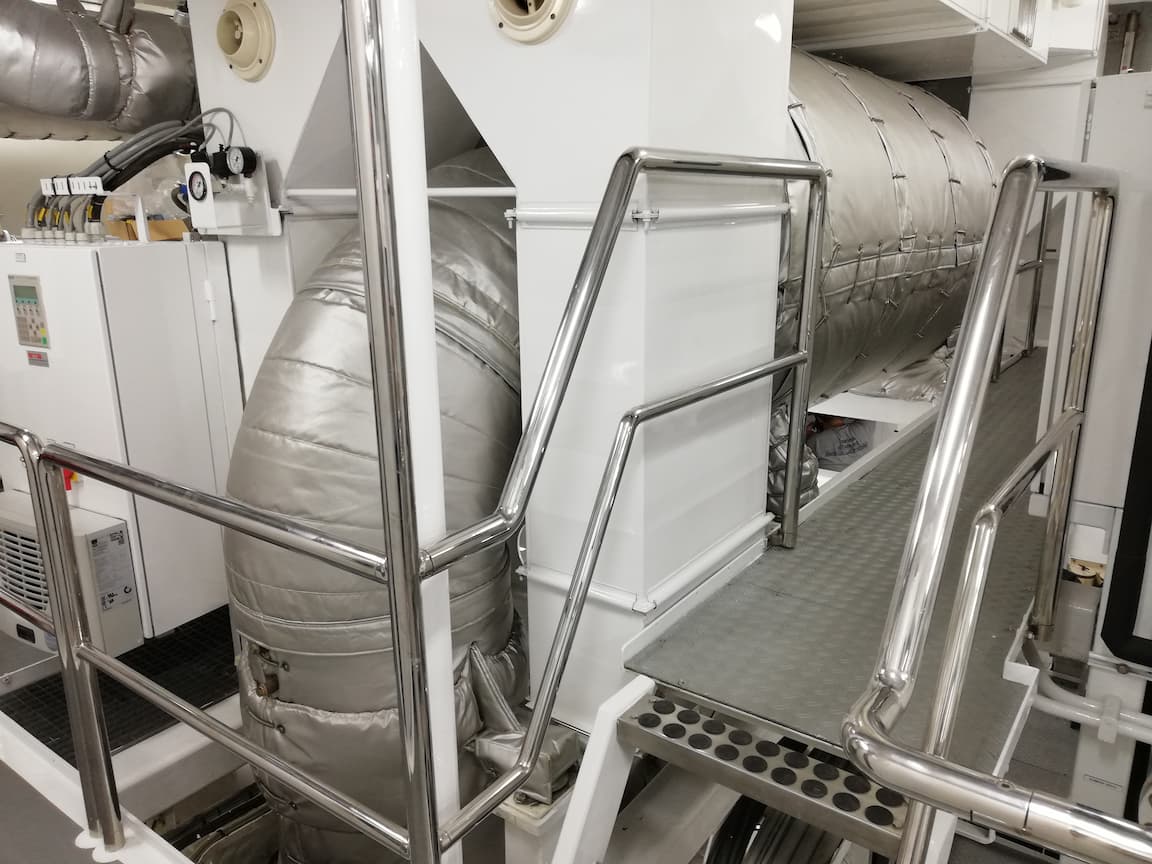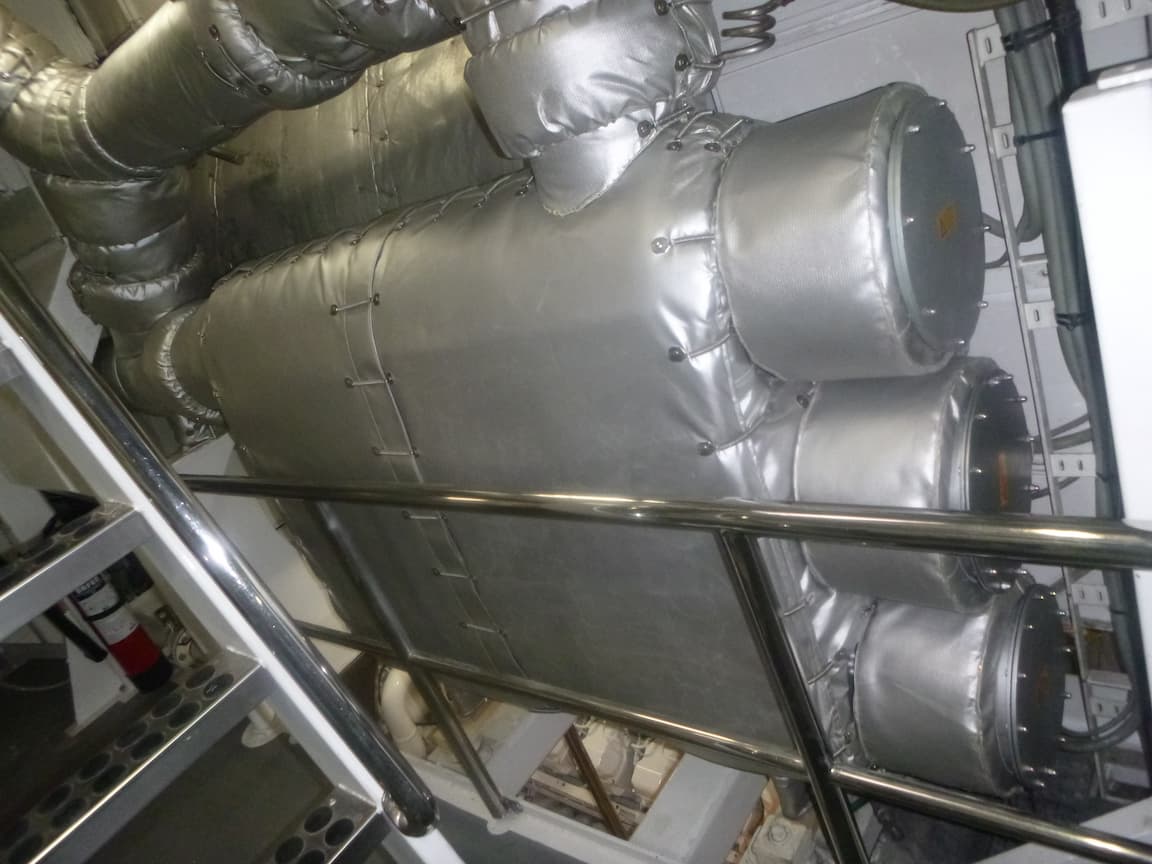 On request:
Removable internal jacket + Stainless steel mirror finish casings
Rigid insulation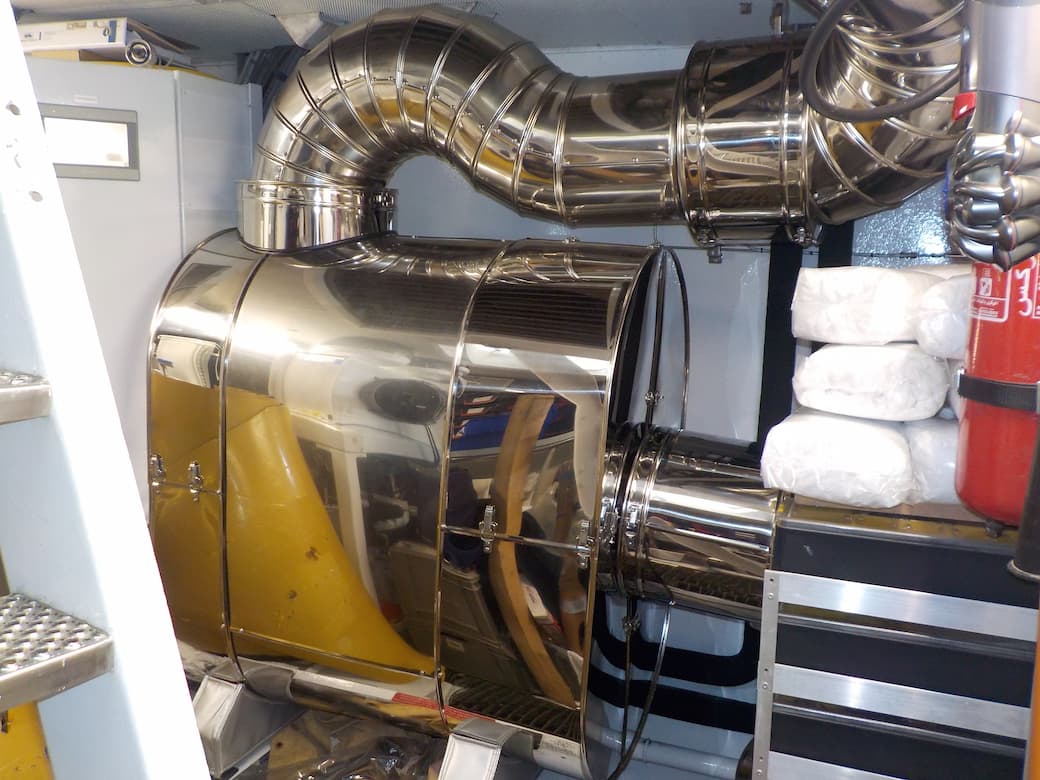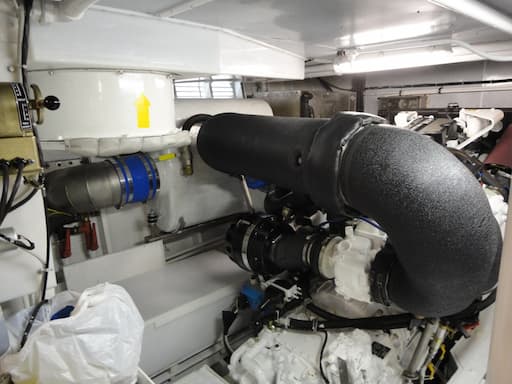 HT INSULATION PRODUCTS
HT products used as emergency exhaust insulation, thermal barriers for fire & heat reflection, to protect other surfaces to be warmed, hose fire protection...
THERMAL BARRIERS – HEAT REFLECTION:
TAPES, SLEEVINGS & PACKINGS FOR TEMPERATURE UP TO 1000º C
MATS,  CERAMIC BLANKETS & MICROPOROUS INSULATION
PASSIVE A60/A30/B15  Fire Class Insulation
SILICONE FIRE SLEEVES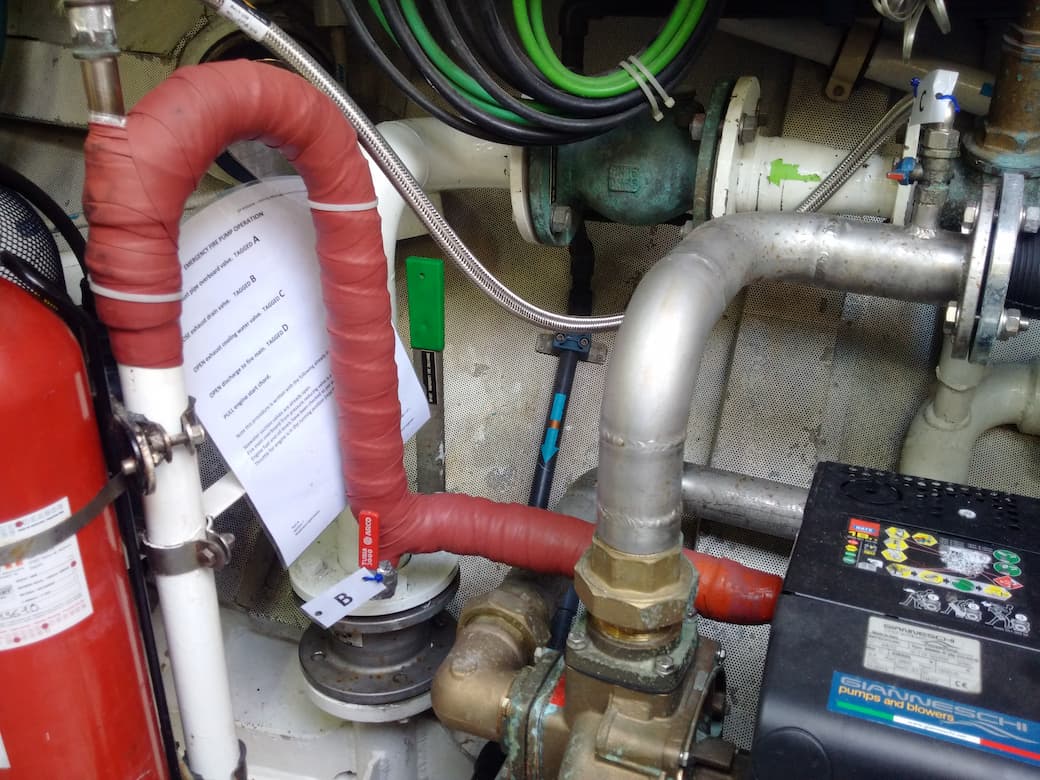 THERMOLASTIC TPV SYSTEM
For small exhaust pipe diameters
Oil & Water resistant. An easy to fit insulation kit.